BB1-Series / Heavy Duty Tensioners
The Brewer Heavy Duty Universal Drive Tensioners are specifically designed to support drives that utilize heavy engineering class chains and belts. All four models are easily mounted to a machine frame with two bolts and thereby are adaptable for use with many different types of heavy conveying equipment. They are vertically adjusted through the use of slots, which provides flexible and precision tensioning, as well as constant tensioning at all times. A two inch diameter shaft is set screwed into the hub. The stock length of the shaft is 13" and is also available in made-to-order lengths. The shaft on the "BB1" model is aligned to the centerline of the adjusting slots.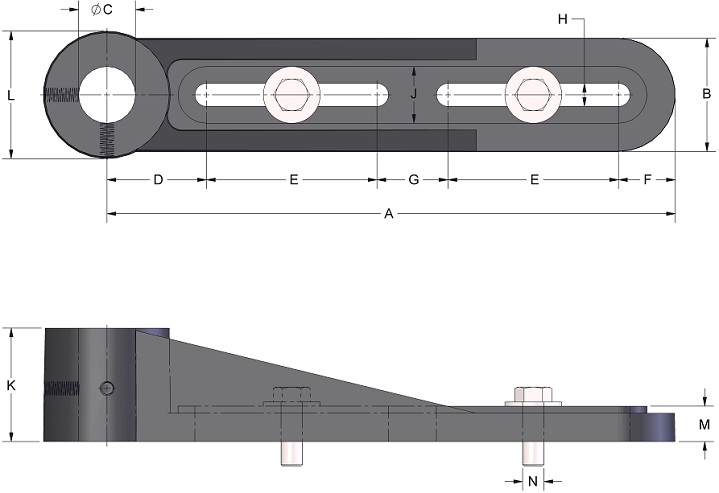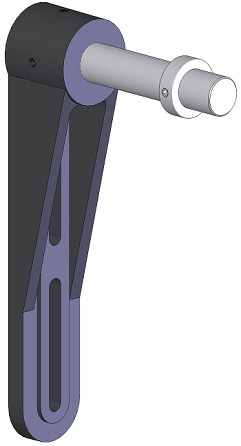 Model No.
Use with Shaft No.*
A
B
C
D
E
F
G
H
J
K
L
M
N
Appt. Wt
Downloads
BB1
SO9
20"
4"
2"
3-1/2"
6"
2"
2-1/2"
13/16"
2"
4"
4-1/2"
1-1/4"
3/4"
36.85
dwg
dxf
step
igs
*Idler shaft and set collar not included in tensioner unit. Must be ordered separately.